Pure romance by Myoshi Smith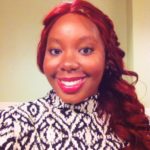 Pure romance by Myoshi Smith
In home parties for women 18 and over offering the best in bath, beauty, lingerie, and bedroom accessories.  Makes for a fun bridal shower or girls night. An evening full of laughs and classes.
A Pure Romance by Myoshi party gives women the chance to have fun, laugh, and learn in a safe environment. I am a trained Pure Romance Consultant and I will show you the latest bath and beauty products, as well as premium lubricants, massage products, lingerie, and bedroom accessories. (Plus I LOVE to Spoil my Hostesses!!!)
When you host a party with me, you receive a free gift plus a percentage of your party's sales to use toward the product you love - all for having a night of laughs your friends will never forget.
Treat yourself and have your FREE party with me TODAY!!!
Be The Change
Miss Myoshi Smith
Send Message to listing owner
Pure romance by Myoshi Smith