Liberty Mutual Insurance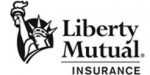 About:
Amidst the whirlwind excitement that comes with planning a wedding many couples forget to plan for what needs to happen after you say "I do". My husband and I were married last June and it took us far too long to merge our insurance and purchase life insurance separate from our work policies. This meant we were paying more than necessary for our home and auto insurance and we were leaving each other unprotected in the event of an accident. It isn't the most fun subject to discuss, but I try and save you as much money as possible, because you don't want to be stressing about money right after you get married. Plus I guarantee a quick and simple, no fuss, process. So you and your husband-to-be can spend more time enjoying married life and less time dealing with to do lists and worrying about if everything has been done properly when it comes to your insurance.
Plan for your future together! Auto, home, and life insurance.
Send Message to listing owner