Pampered Chef/Terry Colegrove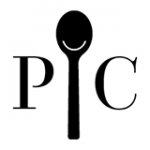 Exhibitor:
Pampered Chef/Terry Colegrove
About:
Pampered Chef exists to help you enjoy the moments most important to you and yours by inspiring satisfying, stress-free meals fit for the way you live.
Pampered Chef is the premier direct seller of high quality kitchen tools and part of Berkshire Hathaway. At in-home Cooking Shows, guests see and try products, prepare and sample recipes, and learn quick and easy food preparation techniques and tips on how to entertain with style and ease — transforming the simple to the spectacular. For more information call 1-443-517-7284 or visit our website.
Send Message to listing owner
Listing Title: Pampered Chef/Terry Colegrove