Address
1341 W. Liberty Rd
About
From your wedding vows through the breaking of the glass, let Charm City Chuppahs enhance one of the most important days of your life with elegance, tradition and style!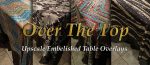 About
Overlays for your social event-perfect for the dessert table, place card table, sweetheart table, candy buffet, chocolate fountain display, registration table, sponsor's table, formal reception table, trade show exhibit table, or formal dinner.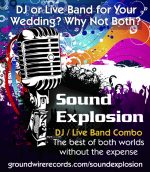 Address
1341 W LIBERTY RD
21784
About
We offer the best Live Band/DJ combo in the Region for those who decide to go with both...without breaking the bank. The DJ spins your favorite tunes, while live musicians play along for an authentic sound and feel.